Non-Return Valve ELT-230-01794-0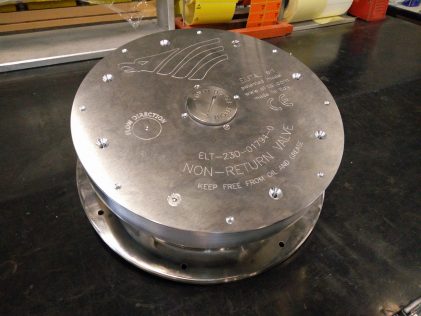 The non returning (one way) valve consists in a flap hosted on a flange, with safety o-rings to achieve tightness performances. The adjustable release mechanism allow the hatch opening when it is subjected to the desired overpressure. A safety release mechanism locks the flap during road transportation to avoid an accidental opening. "Open Before Flight" label is reported on the release mechanism.
The release mechanism can be easily manoeuvred by hand and by coin, to assure the operability in all conditions and without special tools.
Stainless steel and inert materials make the Valve. The system can be cleaned up to ISO5 level, and can be cleaned at Planetary Protection level by DHMR process.
The applicable maximum container air volume is 3m3, according to the ISO-11242